Ten-day MBA type educational program for entrepreneurs
Today, in the start-up accelerator Networks the Leader Project began—a ten-day MBA type educational program facilitated by Ivey Business School instructors from Canada. The LEADER Project is hosted by Restart in cooperation with the Ivey Business School (Canada's premiere business school), where the MBA Program originates.  The program is being launched in Sarajevo this year with cooperation from the marketing agency McCann Sarajevo, ASA Prevent Group, Networks and web portal akta.ba.
Partnerships
LEADER Project
The LEADER Project is a unique opportunity for young professionals and entrepreneurs from Bosnia and Herzegovina to learn from future Canadian business leaders. The ten-day course that takes place in Sarajevo is filled with interactive participation intended to impress upon the 24 participants the essentials of doing business, such as branding a product, launching a product, developing a strategy, funding, turning an idea into a viable business and more. The participants come with their business idea or an initial blueprint for a new business which, during ten-day course, will get developed into something that can grow.
 "After countries in the region, Macedonia and Serbia, LEADER Project is organized for the first time in Bosnia and Herzegovina. After the intense application process and negotiations with the management of the LEADER Project, Restart got this great opportunity to provide something that was more than needed on the market. We are especially proud because participants got the case study program and interactive lectures where they can learn a lot and gain new business skills", said Arif Jaganjac, coordinator of the LEADER Project in Sarajevo.
The idea of the LEADER Project dates back to the fall of the Berlin Wall in 1989 and the disintegration of the former Soviet Union. During this time, economic experts claimed that the country needed to follow a long process of adjustment to new market conditions. Further, new business leaders needed an education that included a completely new set of skills. Since business education was quite expensive and inaccessible for the average citizen, the idea of developing a short educational program, initiated by Ivey MBA students in London, Ontario, was born. Since then, the program has undergone many modifications, but the mission has remained the same – to provide superior education to promising young entrepreneurs in communities where education of this type is not available.
From 1991 to today, the LEADER Project has developed over 800 lecturers, among them experts of BiH origin, and taught over 8000 students globally. Sead Ferhatović, a former student of Ivey Business School is one of the speakers who will share his experience over the next 10 days.  Beside Sead, lectures and workshops will be led by Joel Pipher, Matthew Whittle, Leroi Yu and Akash Pasricha, also former Ivey students and now experienced business professionals.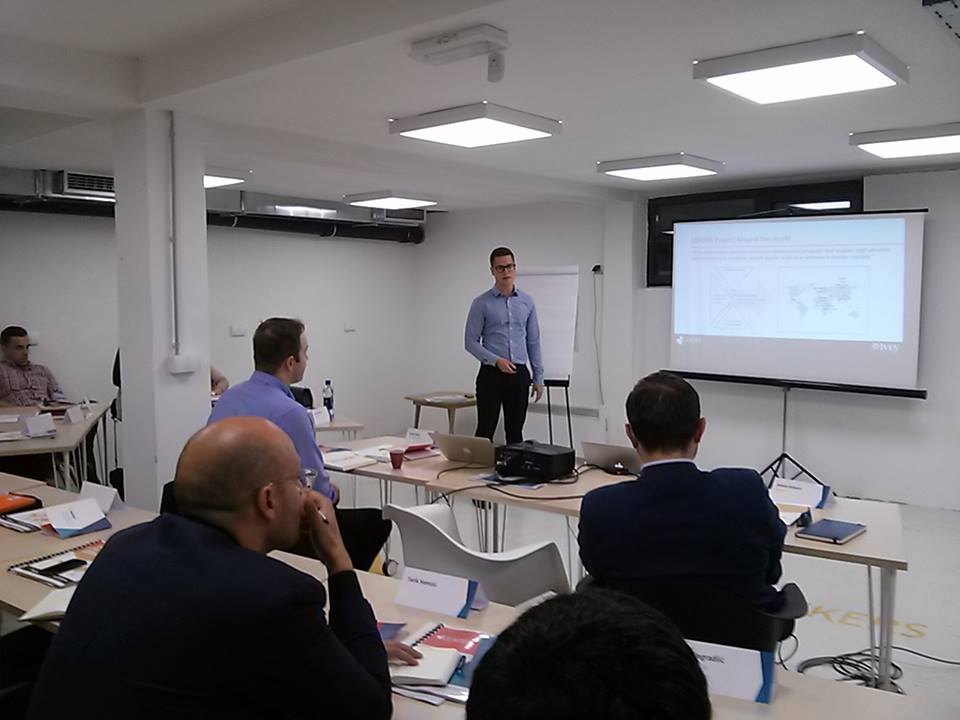 "We will start with the basic business concepts and help students develop their own business plans that they will present at the end of training to their classmates and instructors. Students will be taught key business skills in strategy, marketing, finance, and operations that will help them bring their ideas to life. Personally, my career has spanned natural resources, market research, and project management and I will soon transition into a digital strategy for one of Canada's largest telecommunication companies. I recognize that in BiH, the IT industry has great potential and there is a huge opportunity for young people to make an impact on BiH's entrepreneurial ecosystem and economy, "said Joel Pipher, LEADER Project Executive Director and one of the speakers.
At the end of the program, participants will receive official certificates of LEADER Project.