Discover Bosnia and Herzegovina as new outsourcing and nearshoring destination
Bosnia-Herzegovina has emerged as a new outsourcing hotspot over the past decade. The country's growing talent pool of young highly skilled multi-lingual professionals, together with low labour costs has attracted a growing number of foreign investors and global BPO providers, who have established  business centers in Bosnia-Herzegovina or entered into partnerships with the country's growing number of locally owned and operated BPO service providers. Bosnia-Herzegovina's fast-growing local technology sector is also attracting investment in more sophisticated ITO and KPO services, from software design and programming to electrical engineering and architecture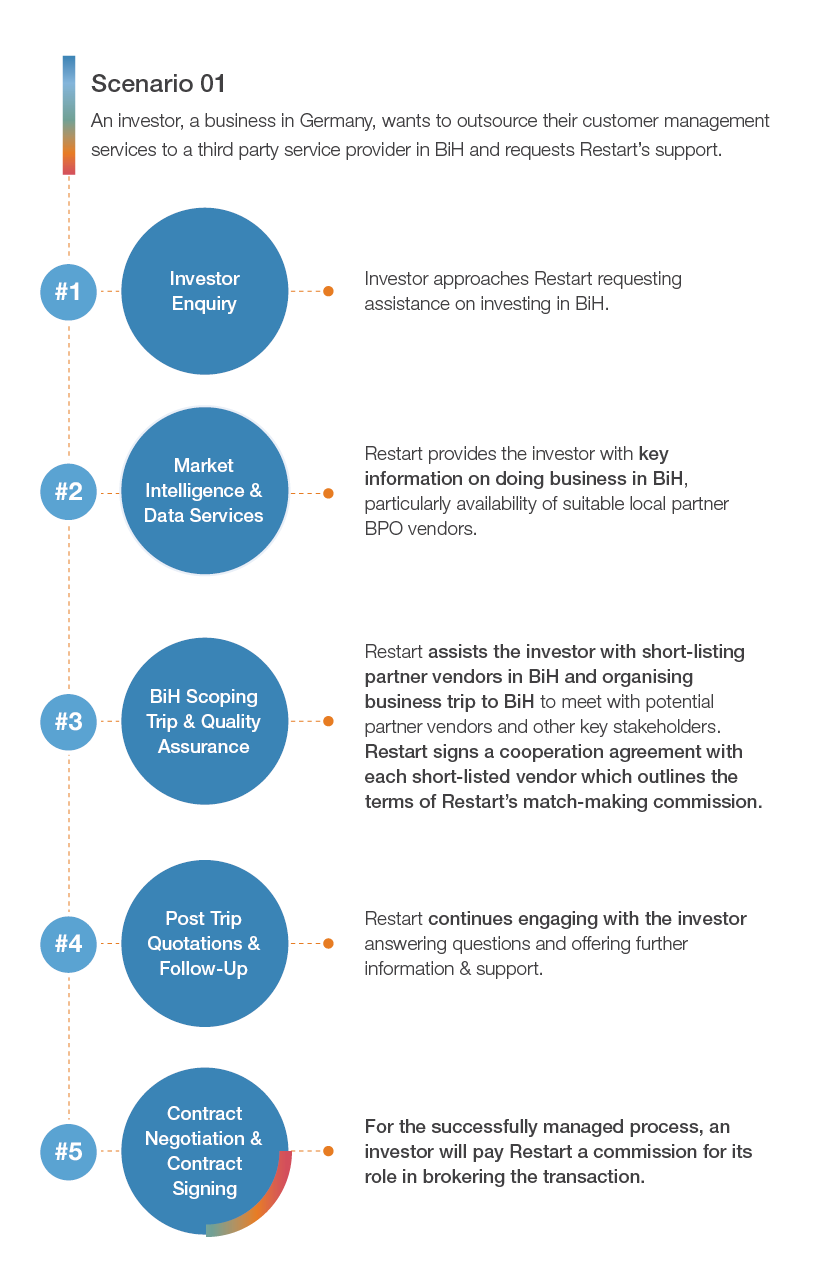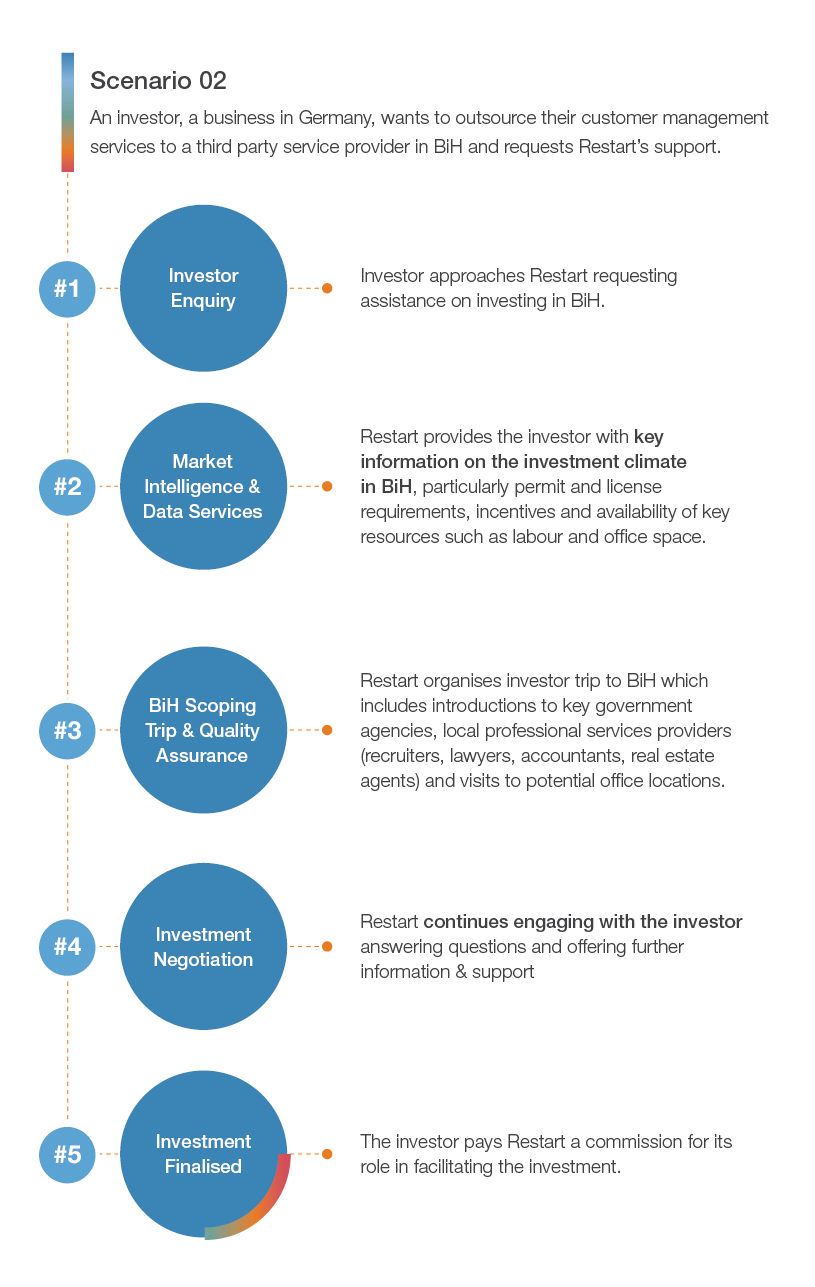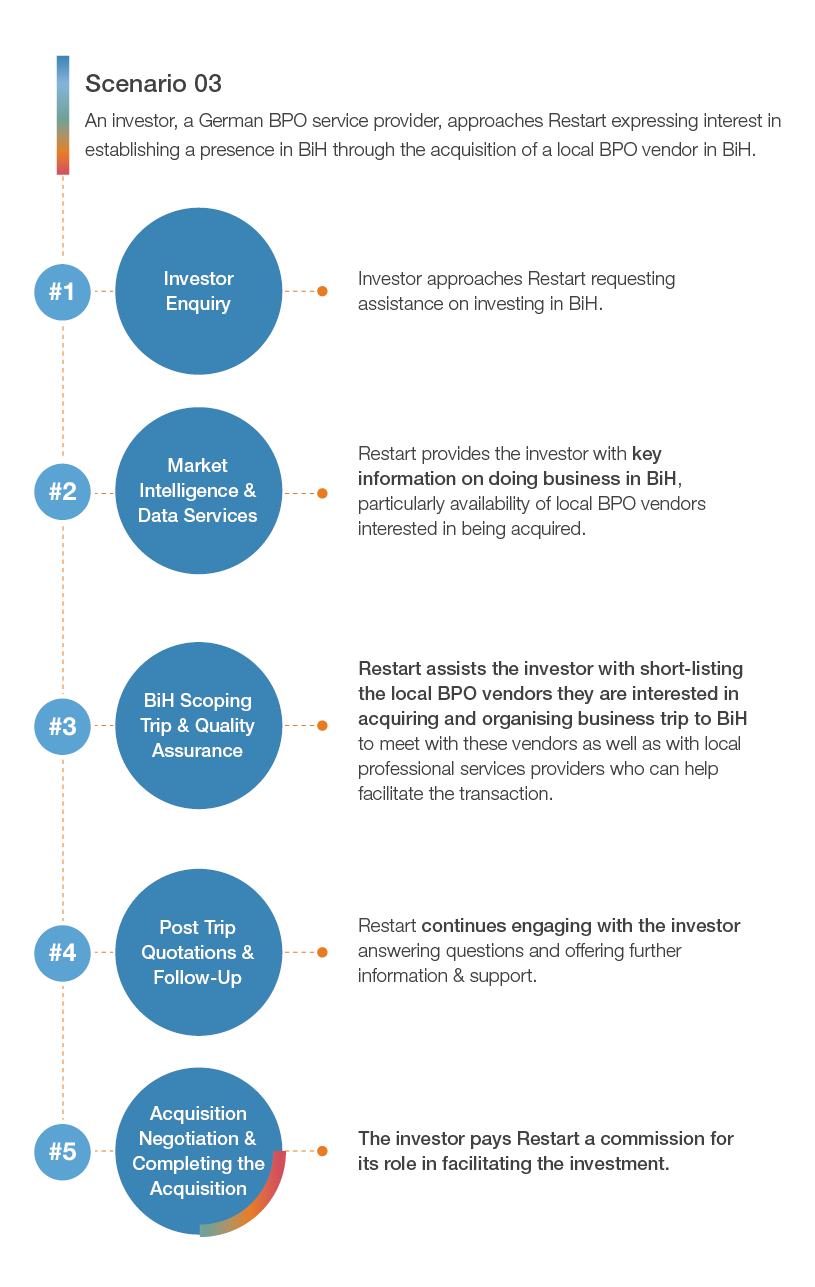 Let us take care of your business
Why outsource to Bosnia-Herzegovina?
#1 Within Easy Travelling Distance and Same Time Zone
Bosnia-Herzegovina is a one-to-two-hour flight from most major European capitals and business centers. Outsourcing operations to a nearby country offers significant advantages for firms based in Western Europe. It is much more convenient for a company to set up a development center in a European country such as Bosnia-Herzegovina than in more distant locations such as India for the simple reason that its closer to home both geographically and culturally.
#2 Confidentiality Matters
In today's digital connected world data confidentiality, privacy, and security are key priorities for businesses and society in general. As a potential candidate for EU membership Bosnia-Herzegovina local businesses which manage the data of EU citizens are required to comply with GDPR regulations.
#3 Skilled Local Talent Pool and Language Proficiency
Bosnia-Herzegovina has a large, well-educated workforce – its people are its most valuable resource. Tertiary education enrollment rates have been extremely high over the past decade. Local universities produce about 16,000 graduates each year, most of which are very proficient in English and German.
#4 Low Tax Rates
Tax rates in Bosnia-Herzegovina are low compared to other locations in Europe. The local corporation tax is 10 percent, compared to a European average of 30 percent. VAT is currently 17 percent, the withholding tax rate is 10 percent and there is a single flat income taxation rate of 10 percent, with additional incentives for employees.
#5 Low Costs
Aside from the tax advantages, Bosnia-Herzegovina is one of the most competitive European locations when it comes to doing business. The country represents real value for money when it comes to typical business costs such as utilities, communication, office rent and professional services such as accountancy, legal advice, and recruitment. Also importantly, local talent comes at a lower cost than in neighboring Central and Eastern Europe countries, without compromising in quality.
#6 CEE Region is Maturing, SE Europe to flourish
Countries in South Eastern Europe, like Albania, Bosnia-Herzegovina, Serbia, Macedonia, and Kosovo, have become attractive as they progress on the path towards full EU membership. SE Europe offers advantages for investors such as financial stability, business confidence, low-operational costs, a free market, compliance with EU legislation, solid infrastructures, high internet penetration, and bilingual staff at cheaper prices compared to CEE countries.
Local Labour market insights:
Low average wages across industries in comparison to other outsourcing destinations and developed countries.
High rate of English and German language proficiency (B2 level)
Great diversification and depth of talent pool with regards to level of education, skills, and expertise.
High current unemployment rates – demand for new job opportunities
What will you get from us?
Our experienced in-house experts will assess your requirements and match you with perfect company from our pre-vetted network.
Shortlisted partners for your needs
Detailed company overview and key metrics
Vendor shortlist comparison
BiH scoping trip (scheduling meetings and interviews, coordination of technical details, of site visits-hotel, transport, office visits)
Get matched with the perfect local BPO partner for your needs
Just submit your brief, and receive detailed analysis within 72 hours. It's that easy.