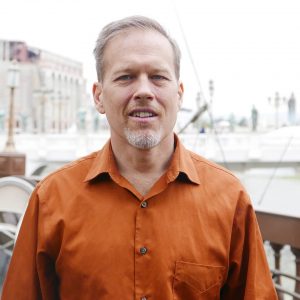 Randall Puljek-Shank's hometown is Ephrata, Pennsylvania. He earned a bachelor's degree at Brandeis University, and moved to Germany following graduation in 1992.
He first came to BiH to work for a humanitarian project in 1994 and lived in Konjic and Jajce from 1995-1996. Upon his return to the United States, he completed his master's degree in conflict transformation at Eastern Mennonite University. From 2002-2011, Randall returned to Sarajevo as co-representative for the Southeast Europe with Mennonite Central Committee, a US and Canadian NGO engaged in peace building and development. Currently, he has a consulting practice focused on evaluation and peace building, and has worked across former Yugoslavia and in Ukraine. He is currently completing a Ph.D at Radboud University Nijmegen on the topic "Legitimacy and Civic Agency of Civil Society Actors in Bosnia-Herzegovina."
In addition to his work with Restart, he is a co-founder of the Bosnian-American Friendship Association (BAFA) and board member of the Peace Academy.